Personal Injury and Worker's Compensation Attorneys
Accidents caused by negligent drivers, whether in a small car, SUV or large trucks, happen every day. These accidents happen suddenly and can change your life in an instant. The majority of people believe their insurance company will protect them if they are injured. The reality is that insurance companies want to pay the least amount possible to settle your claim. You deserve to know your rights. Our office has the experience to help you with your claim and answer your questions.
Every year, thousands of Hoosiers are injured at work. Unfortunately, very few know they have rights. Injured workers often ask: Who's going to pay for my medical bills? Which doctors do I go see? Will I get paid if I cannot work? Under Indiana Law, injured workers may have the right to receive paid treatment, temporary total disability pay, as well as payment for the permanency of their injury and ongoing treatment after the injured worker is released from treatment. We will guide you through the worker's compensation process and can answer your questions.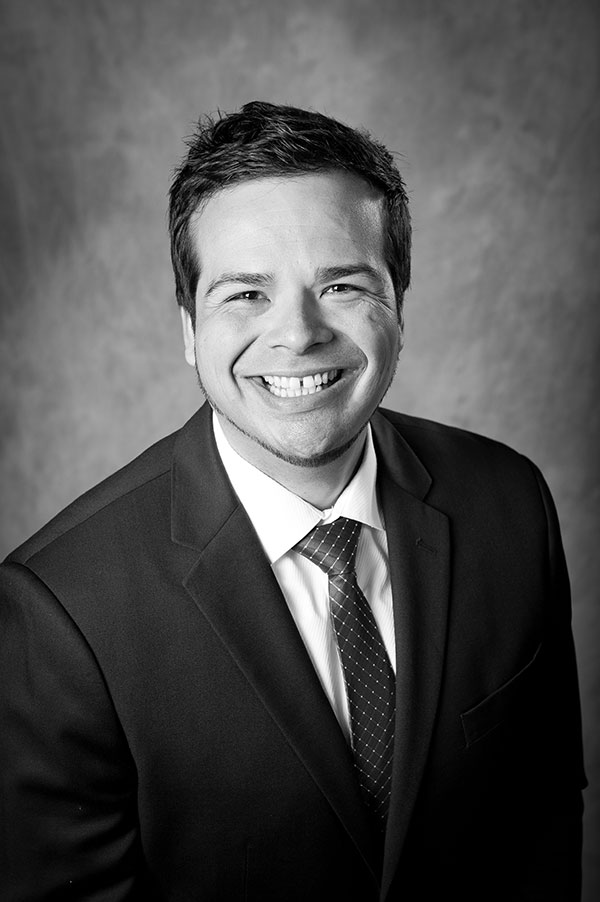 About Enrique
Enrique Flores, Jr. concentrates his practice in the areas of wrongful death, personal injury and workers compensation. He was born in Southern California and was raised part of his life in Mexico, where he became a native Spanish speaker. His family eventually moved to El Paso, Texas, where he remained until he moved to Indianapolis.
Enrique has always had a diligent work ethic. In high school he earned his Certified Nursing Assistant certification and cared for the elderly. He is a proud alumnus of The University of Texas at El Paso where he earned two degrees, one in History and another in Spanish. Enrique earned his law degree from the Robert H. McKinney School of Law in 2007.
Enrique currently serves on the Board of Directors of the Indiana Trial Lawyers Association (ITLA). He joined the Indiana Latino Expo Board of Directors in 2018. Enrique is a member of the Indianapolis Bar Association's Litigation Section – Executive Committee, as well as the Latino Affairs Committee of the Indiana State Bar Association, and the Sagamore Inn of Court. He also provides mentorship to undergraduate and law students who wish to pursue a career in the law as part of the American Bar Association's Pathways to the Profession program.
Flores Law Group
Accidents can happen at any time, whether on the way to the store or while at work. These accidents can often lead to serious injuries. Injured individuals are often at a loss when dealing with insurance companies, especially when their lives have been changed permanently. Our office fights for the rights of those affected by workplace accidents or accidents caused by the negligence of others. We will help you navigate your claim and help you understand your rights from the first phone call. Contact us today for a Free Consultation.
Contact Us:
Phone: 317-900-2556
Contact Us Now For A Free Consultation